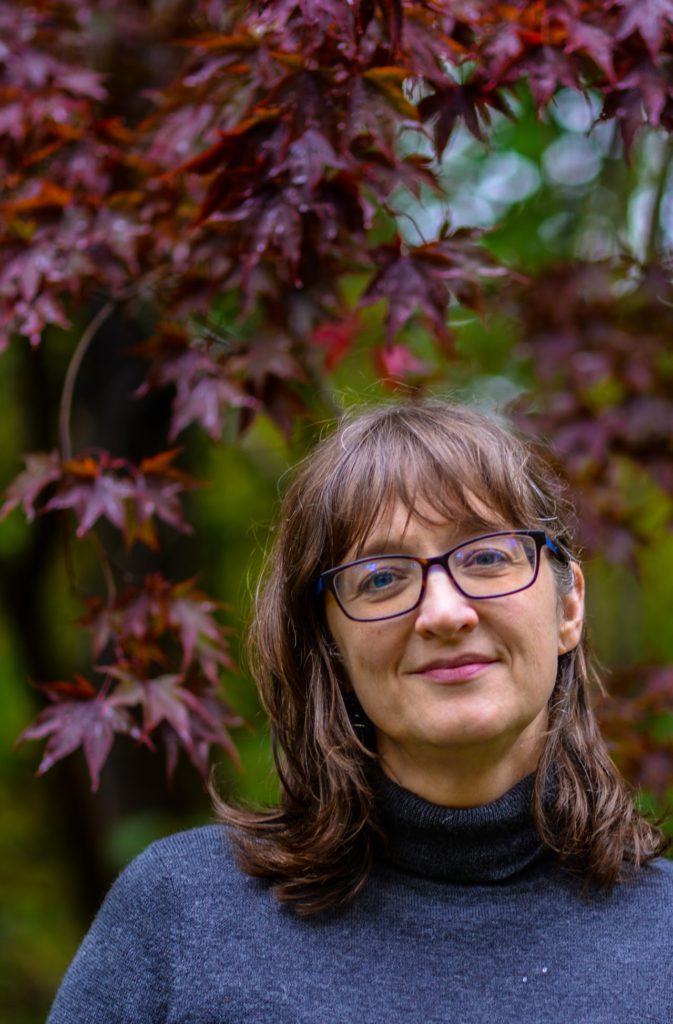 Kazimea holds an M.A. in Creative Arts Therapy from Concordia University, Montreal. This training is the equivalent of a Master's in Social Work, an M.A. in Counselling, or an M.Ed. in Counselling Psychology.
She is recognized by the B.C. Association of Clinical Counsellors (registration #2625), and has been in private practice since 2005.
In addition to the general population, Kazimea has worked extensively with adults and youth with developmental delays, acquired brain injuries and other disabilities, seniors, and caregivers.
Kazimea has taught Mental Health and Lifespan Development at the college level.
As a creative arts therapist, she draws on a background in drama, including maskwork, puppetry, story-telling and improvisational drama. She's also an accomplished musician, playing an array of stringed instruments, drumming and singing. In the visual arts, her interests run to watercolor and acrylic, fabric art and multi-media collage.
Kazimea is cis and queer, and uses she/her pronouns.